We Are Your Link to Fort Bend County, Texas
The Fort Bend Chamber of Commerce creates, enhances and promotes the thriving economic environment in which we work and live. As a major contributor to the economic prosperity to our community's vitality, we are committed to maintaining and improving the excellence and quality of life we enjoy. Our chamber programs and initiatives will connect you with boundless and exceptional opportunities.
What is the Fort Bend Chamber?
For over 50 years, the Fort Bend Chamber has diligently fulfilled our mission to serve as the advocate for excellence in Fort Bend County and beyond.
We create, enhance and promote the thriving economic environment in which we work and live. Whether it is through our Education, Infrastructure, Governmental Relations, Community Resources, Business, and Professional Development, Economic Development, or Healthcare Divisions, we bring value to our members.
We continually strive to be the chamber for every business in the entire County for all generations.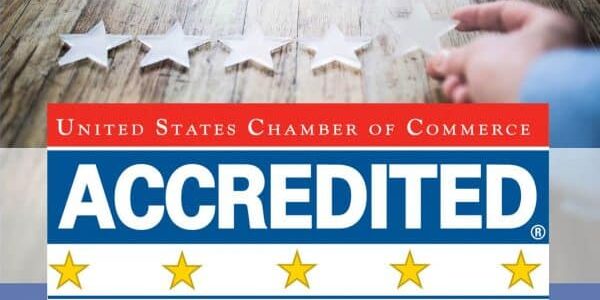 On June 7, 2019 the Accrediting Board of the U.S. Chamber awarded the Fort Bend Chamber of Commerce with 5-Star Accreditation for the second time for our sound policies, effective organizational procedures, and positive impact on the community.
Accreditation indicates that a chamber of commerce operates under effective organizational procedures and contributes to significant positive change in the community. To achieve this standing, we performed an intensive self-assessment of our operations in nine areas of work, including governance, government affairs, and technology.
With 7,077 chambers in the United States, only 133 have earned a 5-Star designation.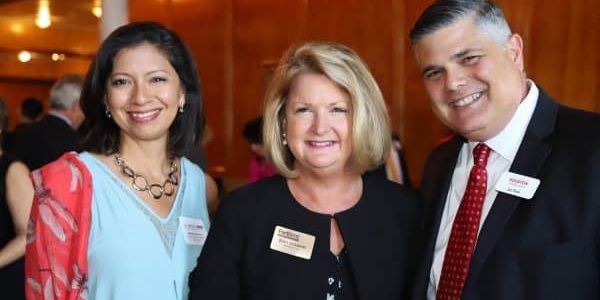 With over 1,200 business members, the Fort Bend Chamber is comprised of local, national and global; as well as small, medium and large and Fortune 500 ranked businesses and organizations. Our members represent a variety of industry sectors including construction, education, financial, medical, media, real estate, restaurants retail, service, technology and more.
Our local business climate is flourishing from the ground up. At the Fort Bend Chamber of Commerce, we are proud to partner with our members in this success to ensure that Fort Bend is the foremost location for economic development and business prosperity.